Services » Business Intelligence and Analytics Training
---
Start and advance your career in business intelligence and data science. Acquire 24th century skills and choose the right direction for your professional future.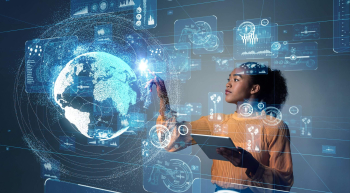 About The Course
---
Business analytics uses data through business intelligence, statistical analysis, machine learning, and predictive modeling to identify and solve business problems. This course provides the required foundation to analytics for business professionals, including those with no prior analytics experience. It will help you adopt a data-driven culture and an analytic mindset that will help you make strategic decisions grounded in data.
Business Analytics Fundamentals
Overview of business analytics
Importance of data-driven decision-making
Understanding descriptive, predictive and prescriptive analytics
Analytics project life-cycles (CRISP-DM, SEMMA, KDD)
Cultivating Organizational Data-driven Culture
Adopting Data-driven Practices
Data Management and Data Pipelines
Data Sourcing and Storage Approaches (data lakes, data warehousing, data marts)
Data Governance
Understanding Big Data
Descriptive Analytics and Business Intelligence
Understanding Use Cases for Descriptive Analytics
Business intelligence Tools (MS Excel, MS Power BI, Tableau, Qlik)
Business intelligence using MS Excel (Pivot Tables, Visualizations)
Introduction to Microsoft Power BI (ETL, data shaping and visualizations)
Predictive and Prescriptive Analytics
Understanding Use Cases for Predictive and Prescriptive Analytics
Introduction to Statistical Modeling
Machine Learning and Data Mining
Machine Learning Tools (Python, R)
Communicating Business Analytics
Best Practices for Data Visualizations
Presenting Quantitative Information
Graphical Excellence
Selected Applications and Use Cases
Sales and Marketing Analytics
Financial Modeling and Forecasting
Social Media Analytics
C-Level managers, finance/accounting professionals, business analysts, business owners, entrepreneurs
Course Details
Duration: 5 days
Level: Intermediate
Language: English
Next available: 2023-03-24 15:23:44
---
Interested in this course?
Check out our training calendar and the next available dates for this course or request for in-house delivery.
Register Now