Services » Business Intelligence and Analytics Training
---
Start and advance your career in business intelligence and data science. Acquire 24th century skills and choose the right direction for your professional future.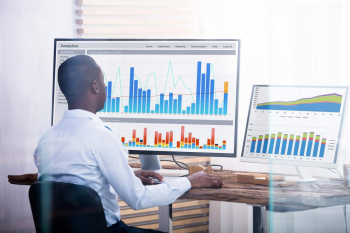 About The Course
---
This course introduces the learner to Microsoft Power BI and Microsoft Excel as a tools for modeling, warehousing, analysis, reporting and visualization. This is an intermediate-level course that teaches intermediate MS Excel skills as a foundation for effectively deploying Power BI in a variety of organizational environments. The course covers data sourcing, preparation, shaping (ETL), modeling, analysis and visualization using Power BI tools.
Learning Outcomes
After completing this course, learners will be able to:
Explain the fundamental concepts of business intelligence

Describe the various components of Power BI, including Desktop, Service and Mobile apps

Install and configure Power BI desktop

Navigate the power BI desktop and identify the data, report and relationship views and their respective tools.

Connect Power BI desktop with a wide variety of data sources including CSV, Excel, cloud services, survey tools, folders, SQL databases and files.

Explore data using Power Query to discover anomalies, compute statistics and field properties

Use Power Query to transform and shape various types of data for analysis, including text, numerical values and dates.

Apply query transformations to produce new data fields

Build data models using the Power BI relationship builder by identifying and modeling appropriate fact tables, keys and dimension/lookup tables.

Use the Data Analysis Expressions (DAX) to define new measures and formulas from existing data for advanced analysis and reporting
This course targets professionals that aim to become proficient in modern, on-demand and self-service business intelligence. The target audience includes professionals from public institutions, non-governmental organizations (NGOs), research institutions, financial institutions (banks, insurance, microfinance), mobile operators, business managers and post-graduate students. Course Prerequisites/Requirements: Microsoft Excel 2013 or later (required) Microsoft Excel Power Pivot (preferred)
Course Details
Duration: 3 days
Level: Intermediate
Language: English
Next available: 2022-03-05 06:00:13
---
Interested in this course?
Check out our training calendar and the next available dates for this course or request for in-house delivery.
Register Now